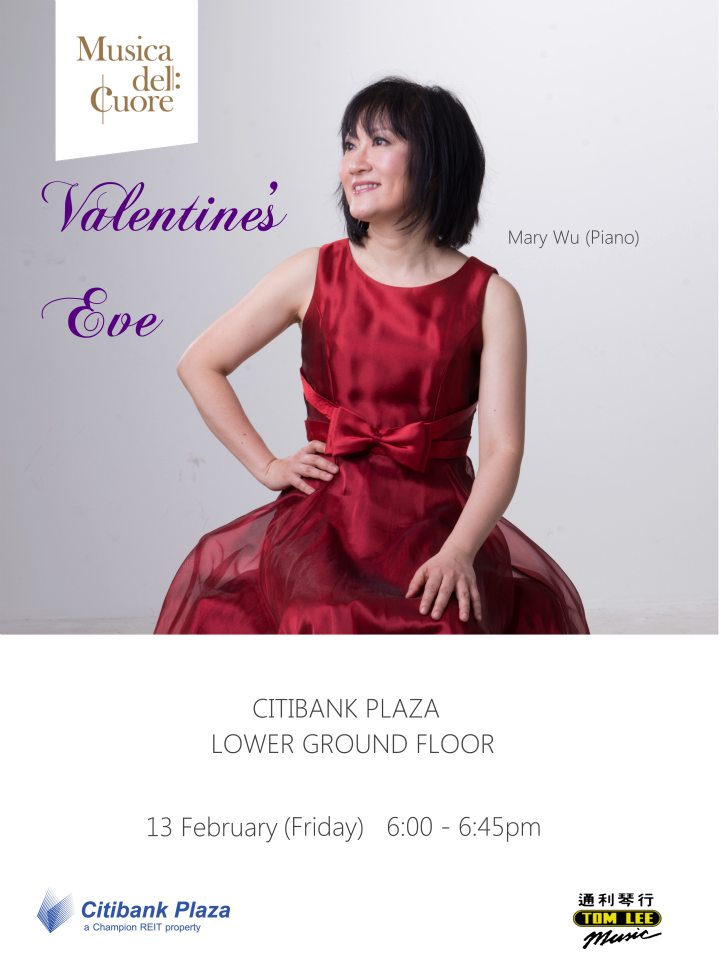 A FREE EVENT FOR ALL!!! – Pianist Mary Wu will be performing in Musica del Cuore, a concert series at Citibank Plaza, Central.
Date: 13 February (Friday)
Time: 6pm
Venue: CITIBANK PLAZA, Lower ground floor.
Concert Programme
Sergei Rachmaninov – Paganini Variation no. 18
Frédéric Chopin – Etude Op. 10/3 | Minute Waltz, Op. 64/1
Enrique Granados – Maiden and the Nightingale
Isaac Albéniz – Triana
Franz Liszt /Robert Schumann – Widmung
Maurice Ravel – Alborada
Franz Liszt – Hungarian Rhapsody No. 2
Please visit: http://musicadelcuore.com.hk/ for further information.